Celebrities Just Want to Have Fun
Although restrictions vary by state and country, millions of people are told to stay home and social distance to curb the spread of COVID-19. And while some celebrities have followed orders during the pandemic, others have broken self-isolation and social distancing efforts, showing fans that they believe they're above the rules. Many have riled their fans by visiting places such as Dubai or the Maldives, during a time when stringent travel restrictions are in place.
Kylie Jenner, who begged her fans to social distance and stay home in an Instagram video, broke California's shelter-in-place order by going to a friend's house. And after Madonna tested positive for COVID-19, she reportedly flew from the UK to New York and attended a birthday party. One can see how much they follow the rules right?
Rita Ora, Jake Paul and Gordon Ramsey, what do they all have in common? They've all been caught flouting lockdown rules. Here's a list of all the celebrities, from influencers to reality TV stars, that have been caught blatantly breaking coronavirus guidelines.
Rita Ora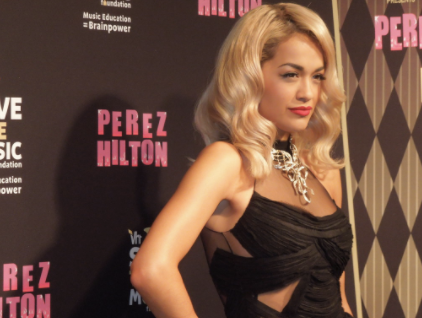 In November, singer Rita Ora was caught ignoring the national lockdown, as well as government guidelines to isolate for 14 days after she returned from a gig in Egypt, in order to throw a pretty lavish birthday party. Other A-listers, like Cara Delevigne, rocked up to a West London restaurant to celebrate Rita Ora turning 30, despite rules banning social mixing indoors.
After news of the party broke, the singer said she was "deeply sorry" and offered to pay a £10,000 fine for hosting the party. "Upon my return to Britain, I should have followed government advice and isolated myself for the required period. As you know, I didn't follow government advice and… I apologise again, unreservedly." she said.
Jake Paul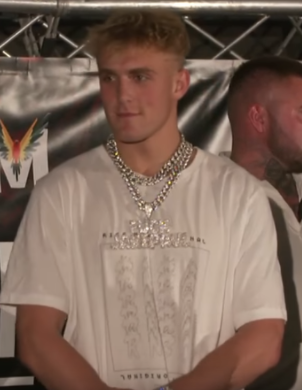 YouTuber Jake Paul came under fire last summer after throwing a packed party in his LA mansion. He drew criticism from the Mayor of Calabasas (a city in California) who called the party "outrageous".
He is also known for calling the coronavirus pandemic a "hoax", and said he's "not the type of person who's gonna sit around and not live my life".
Dua Lipa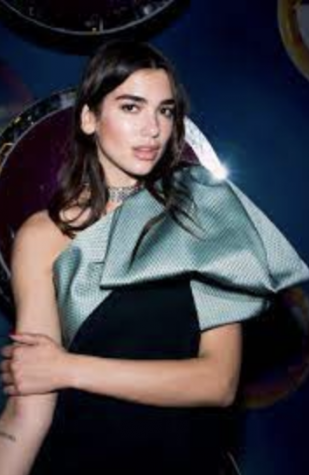 She has recently come under fire for "ignoring social distancing" during her Mexico vacation, nine months after tweeting a special video telling people to "stay at home".
This isn't the first time she has faced backlash for seemingly ignoring her own coronavirus advice. In August, she attended a star-studded gathering for her 25th birthday, which seemed like it had minimal social distancing and was criticised online.
Kendall Jenner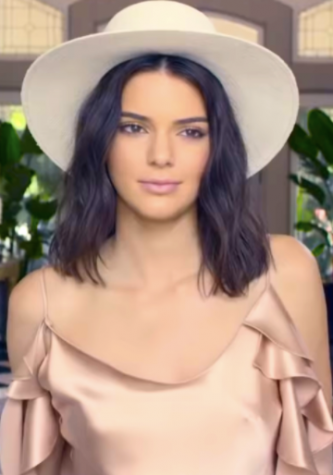 Kendall Jenner was also blasted on Twitter for throwing an absolutely star-studded Halloween event, with The Weeknd, Justin Bieber and Winnie Harlow all reportedly in attendance. At the time California state government only allowed gathering with a maximum of three households, lasting two hours.
At the "huge dance party", there was a note asking attendees to not post about it on social media. However Kendall's sisters Kylie and Kim still posted pics from the party on Instagram. In an attempt to defend Kendall, her mother Kris Jenner said guests had been tested on arrival.
We can see that the actions the celebrities are doing are receiving a bad reaction on social media.  But will this negative reception to their posting change the nature of what the famous post online in the long term, and could it see the death of aspirational content posted by influencers?
Recently, some journalists spoke to celebrity expert Professor Chris Rojek, who explained his view on the matter. He said: "The idea of acting in a way that's good for society, I think a lot of [celebrities] find it difficult because they don't see themselves as part of society."
"They see themselves as a privileged enclave in society, paid far more than everybody else, with freedom of movement that others could only dream of so they don't live by the rules that the rest of us live by."
However, he believes that "celebrities are here to stay, there is no evidence that bad behaviour in terms of breaking lockdown rules is having any effect on them."
And as for losing followers, Chris admits that this is relatively minor.
He says "That's small enough to regain in a short period of time I would have thought.
The other thing to stress is there is a great band of celebrities, the very top celebrities, that are untouchable, but maybe the reality TV stars are more vulnerable as they don't have that distance from ordinary life.  It wouldn't be so established in western society unless it was performing some sort of necessary function."
The evidence is showing that people aren't changing their feelings towards celebrities as a result of their bad celebrity behavior; the unfortunate conclusion must therefore be that celebrities are invulnerable to bad press. Celebrity or not, breaking coronavirus guidelines is not right and even if it seems "cool", we are playing with our lives. We shouldn't be like these celebrities, people who break rules. In fact, we should be making an effort to end covid by following rules and regulations and it is for our safety!