Soph's Slaughterhouse
Over the past few months, I've seen these four books circulating on my TikTok feed, so I finally decided to read them and give you a spoiler-free review. Enjoy!
The Song Of Achilles: ☆☆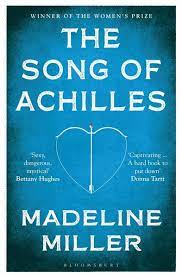 Someone's going to hate me for this, but I thought the book was a bit anticlimactic. I'm not denying that the story wasn't phenomenally written but I often found myself not wanting to pick up the book when the thought came to mind. The first half of the book was so slow paced that I got bored quite easily, and although the second half was a little better, I just couldn't help but yawn. The ending did make me cry, but that doesn't really say anything because any form of literature makes me weep- even if it was written by a twelve-year-old on Wattpad. And since I know the story of Patroculus and Achilles, this book didn't have anything extra to offer. Overall, this book was incredibly overhyped for something that was ultimately lackluster.
The Invisible Life Of Addie Larue:☆☆☆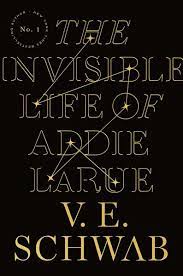 Where to start? The book is beautifully written. You can tell that Schwab has a knack for storytelling through every immaculate description she writes. This isn't one of those books with a tremendous amount of action but I enjoyed it nonetheless. However, I had one huge problem: Addie. The main character is immature. Plain and simple. In the entire book, both with emotions and with intimacy, she never matures, and this frustrated me to my limit. Also, Addie's sombre thoughts came across as really depressing and disheartening rather than sentimental and heartfelt. If only this character was better written, this book would be an enjoyable read.
They Both Die At The End:☆☆☆☆☆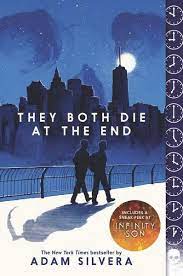 Amazing. Spectacular. Innovative. Never done before. I loved this. I read it in two days. I truly experienced every emotion in the book (no pun intended). Silvera takes us through a journey of different people's perspectives which leads up to one of the best book endings I've read in a while. It's so cleverly written. There were some aspects that I thought were a bit cringey dialogue-wise, but they were exceptions. Overall, I think TikTok did well with this one. Maybe I'm promoting it too much- but if you're looking for a quick read that will warm your heart and then tear it out the next minute: read this. Spoiler alert: They both die at the end.
We Were Liars: ☆☆☆☆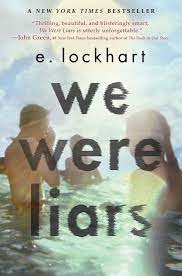 TikTok seems to have divided opinions on this book. That is why I was a little anxious going into it- but I actually enjoyed it. The tense atmosphere became heavier the further I went, so when the big twist was revealed, my jaw dropped. One of the main criticisms of the book was the excessive use of line breaks, but I found that this choice connected with the central plot fairly well: the line breaks represent the main character's broken memory. It was so interesting to uncover information along with the main character and create theories about the plot. Overall, I don't understand the hate for this book- it was a pleasant read.