Soph's Slaughterhouse: Christmas Classics

Hang up the mistletoe, decorate a tree, buy a present or two because Christmas is right around the corner! As an avid Christmas celebrator, you already know that I have watched all of the holiday favorites, so without further ado, here are four Christmas Classics and my opinions of them.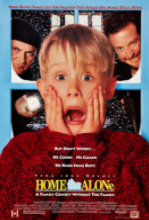 Home Alone: Everyone has watched this movie, everyone loves this movie. I am everyone. I mean, it's THE all-time classic. First, you've got Kevin, who's the biggest brat and has some psychopathic tendencies (he's nine though, so I'll let it slide). This boy is basically out for blood- but that's what makes it all the better. Next, you have Buzz, who is the typical older sibling who feeds lies to his younger brother- which I feel every younger sibling can relate to. Then, of course, there's the mother and son storyline. I love their rollercoaster of a relationship, especially when she's trying to get back home to Kevin. Finally, the bandits. I'm not a huge fan of slapstick comedy but even I can admit there is something humorous about seeing two grown men almost die multiple times in one night. I mean, it's a cult classic. What are you doing if you haven't watched it? 
Butcher's Rating: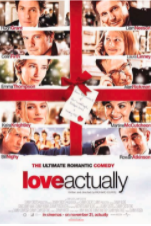 Love Actually: May I say, great casting, but it aged like milk. The amount of borderline stalking (Mark with his best friend's wife), adultery (Harry with his secretary), excessive age gaps (nearly all the relationships), sexualization of women (Colin when he goes to America), and workplace romances (like half the storylines) don't sit right with me. However, you can't not enjoy this movie. If you try your best to ignore the blatant 2000's perception of love, it's easy to get sucked into the almost-fairytale storylines and how they interconnect with each other. This movie is timeless and still warms my heart every time Sam learns the drums for Joanna or how Hugh Grant's David stutters when he tries to speak to Natalie and then kicks himself for it.
Butcher's Rating: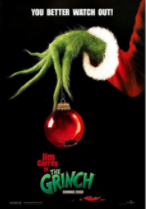 How the Grinch Stole Christmas: Okay first off, Jim Carrey is hilarious. The way he carries himself as the Grinch makes me laugh uncontrollably. I truly believe that this is the reason why the Grinch is just so enjoyable. I feel that the more you grow up and revisit the movie, the more you understand the running gags or one-liners that completely went over your head when you first watched it. I also forgot how chaotic this movie is. To be fair, anything Dr. Seuss created has that element of organised disorder, but rewatching this truly brought up some key memories from when I was a child. The Grinch is, in my opinion, deeply underrated by my generation- so this is why my Butcher's Rating is a solid four candy canes.
Butcher's Rating: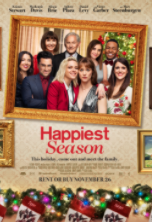 Though this isn't a Christmas classic, it's MY Christmas classic. The storyline is this: A lesbian couple, Abbie and Harper, are going to Harper's family for Christmas. However, Harper hasn't yet told her parents about her sexuality, let alone about her girlfriend- and Abbie has no idea. As a result, the two have to act like they're BFFs until Abbie finds a moment to properly come out. It stars Kristen Stuart and Dakota Johnson, involves sibling rivalry, and so many moving scenes like Abbie wanting to propose to Harper and Harper's dad running for mayor. What more could you ask for? This movie is my favorite and I suggest everybody watch it to restore their faith in humanity. 
Butcher's Rating: