Issue 103: Book Column – Love Is in the Air
Chocolate. Flowers. Hearts. It's February, maybe a little after Valentines, but it's the month of love. Sometimes, we all need a little romance, either in our own lives or vicariously. Complete with strong female leads, love at first sight to slow burn, and most importantly banter, here's our reviews and recommendations in this month's book column.
Our rating system:
1/5: It's so bad I wanna give you a 0, but I can't so I'll give you a 1 
2/5: Wouldn't wish that on my worst enemy 
3/5: I plead the fifth
4/5: Snap girl, I think you dropped something… my JAW
5/5: I would sell all of my organs for this book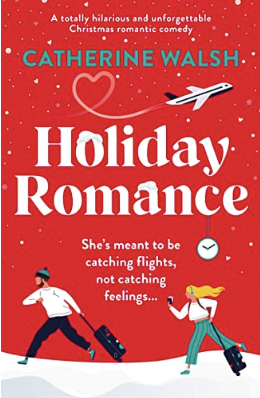 Holiday Romance by Catherine Walsh
❤️❤️❤️❤️.5/5
Ten years ago, Molly and Andrew coincidentally sat next to each other on their flight back home for Christmas, from Chicago to Dublin. Since then, they have taken their flight together as friends every year. When a snow blizzard cancels their flight, Molly and Andrew must spend days together trying to get back to Ireland in time for Christmas, a new closeness that questions their boundaries as friends…
I read a handful of Christmas rom-coms back in December, and Holiday Romance is probably one of my favourites. It was very fast-paced which kept me hooked, finishing the book in just one day. I particularly enjoyed seeing the snippets of the past ten flights that led up to the one that the novel narrates. The little flashbacks allowed for a deeper foundation to see the dynamics of Molly and Andrew's relationship. Though I am not a big fan of flashbacks in novels, I appreciate them when written well. The homey, Christmas vibe was perfectly created, and reading it after Christmas had passed allowed me to experience it for just a bit longer. It definitely wasn't so spectacular and unlike any other book I've read, but it was a fun read which I sped through in just a few hours. If you want to read cute holiday romances (pun intended), I definitely recommend adding it to your list for next winter.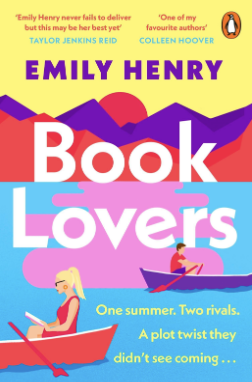 Book Lovers byEmily Henry
❤️❤️❤️❤️❤️/5
You know the story. City people, backroad country, and love at first sight. Well so does literary agent Nora Stephens. Her sister, one of the only people as important as her work, has been feeling distant. Of course, Nora has a solution, a summer in Paradise Falls, the most backroad town you can think of. Grudgingly convinced, she tags along and only when she arrives does she realise this town was exactly what she had expected, but maybe with a little twist…
This romance checked off everything from the criteria. The characters were three dimensional; individually interesting with flushed out back stories. Not only that, but the side characters were also dynamic rather than just simply being there to fill the space. Nora and Charlie had an incredibly well written relationship full of banter with a pinch of enemies to lovers, their chemistry through the roof. Other than the characters, I also found the setting to be vivid. Small town romances are just great, the sense of community and summer cottage vibes elevating the novel to an even higher level. The plot did slow down a little at certain points but only for short periods of time, soon picking up the fast, hooking, pace once again. Another positive point of Book Lovers is its representation of healthy romance with strong female characters. I loved how Nora was very career-oriented and that she did not give up her preferred lifestyle for a man. The ending (which I can proudly say I predicted), just tied the already great story together like a pretty pink bow. That being said, Emily Henry is probably my favourite romance author and I can't wait for her next novel, Happy Place, to be released in April.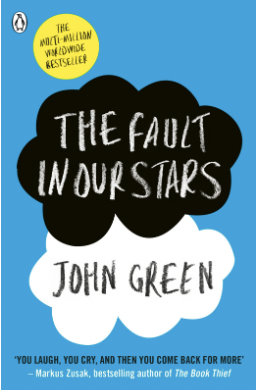 The Fault In Our Stars by John Green
❤️❤️❤️❤️/5
The Fault In Our Stars follows the story of Hazel, a sixteen year old terminal cancer patient. Either by fate or chance (either is arguable), she meets Augustus and she "fell in love the way you fall asleep: slowly, and then all at once." And over books no less. 
The Fault In Our Stars, the classic tragic romance. The book known to leave you sobbing and questioning life all at once. And let me tell, did I cry. I found myself hooked, pretty much immediately. Hazel was just astute enough to question her realism but we all know the type and love them nonetheless. Of course, this only improves when she meets Augustus, or Gus, an equally insightful yet kind and idealistic boy. Hazel's condition takes a turn for the worse, and together, they decide to make the most of what they have. The story goes through a beautiful, well developed character arc which, admittedly, only increases your misery. That being said, I do feel that The Fault In Our Stars is a bit of an acquired taste. As I mentioned before, Hazel is insightful enough that at times that it can break the realism barrier. You have to know what you're getting into with this book, I mean, according to Hazel her "thoughts are stars she cannot fathom into a constellation." If you're here for it, then you're here for it but sometimes, it can be a bit much. However, if you're looking for this kind of read, I highly recommend this book but make sure to have some tissues nearby.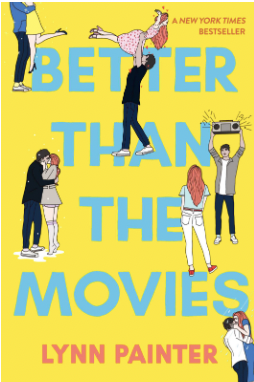 Better Than the Movies by Lynn Painter
❤️❤️❤️❤️.5/5
Liz has had an ongoing rivalry with her neighbour, Wes, since they were little kids. When Michael, Liz's childhood crush moves back to their hometown, Liz asks for Wes's help as her way in. But spending more time with Wes only makes her realise that she enjoys being around him, questioning the view she's had of him for years.
I loved this book so much. It truly felt like a proper rom-com; cheesy at times and predictable but infinitely adorable. The boy next door is such a classic and has been done many times, but it never gets old. Liz and Wes had a loveable relationship dynamic with great banter and humour. I can't wait to see more of them in the next instalment. I also adored the references to all the rom-com movies (in the novel but also on the cover!!), and the way music was incorporated as it was so important to Liz. I wanted to so badly give Better Than the Movies five out of five stars but I HATE the miscommunication trope… Every time I read a romance and the characters kiss when there are still eighty pages left, as much as the anticipation of that moment makes me feel giddy that the love interest is making a move, I just know that a whole lot of miscommunication is about to happen. Even though I dislike it with a passion, I will let it slide for this book as I have to agree that it is a common plot point in classic rom-coms, and this novel followed that structure quite closely. Ultimately, I have to admit that Better Than the Movies is one of my new favourite romance novels and that I do want to see more from Lynn Painter. Definitely recommend for a quick read.