With Halloween just around the corner and the weather finally turning gloomier, it's time to grab a comfy blanket and cosy up in front of the fire with these spooky book recommendations. If you are not one for horror books but still like reading seasonal books, then these are the perfect novels for you.
Our rating system:
1/5: It's so bad I wanna give you a 0, but I can't so I'll give you a 1
2/5: Wouldn't wish that on my worst enemy
3/5: I plead the fifth
4/5: Snap girl, I think you dropped something… my JAW
5/5: I would sell all of my organs for this book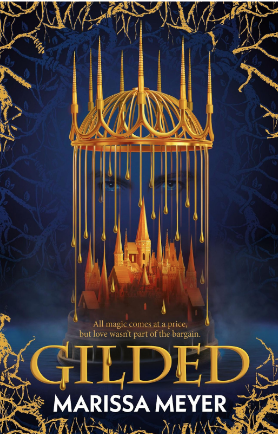 Gilded by Marissa Meyer
👻👻👻👻👻/5
Gilded takes the Grimm brother's Rumplestiltskin and adds a classic fantasy YA twist. The story follows Serinda, a cursed Miller's daughter whose kindness and knack for telling stories lands her in the captivity of the cruel Erkling and his hunters. There a little ghost boy named Gild offers to help her turn her falsehood into a truth. But magic always has a price…
What I loved most about this story was the dark atmosphere and since reading it I've been searching for books with similar ones. Monstrous creatures, ghosts, non-binary gods. The story has it all. Serinda was selfless, brave, and kind in all aspects that made her a lovable character, however there were times her selflessness led to making stupid decisions that frustrated me at times. The story would be much shorter if she had an ounce of self preservation. Gild the love interest was very similar to Serinda but with a bit more reason. Their story was one of my favourite parts and I always could never wait for their next interaction. Erlking the antagonist was extremely well written. I originally thought he would turn out to be one of those morally grey antagonists like YA authors like to write about , he was a true villain. While there was some reasoning behind his actions it still doesn't change that he is an evil guy, there is no redemption for him, no matter how pretty his face is. The worldbuilding was done incredibly well, using a mix of information from villagers Serinda talked too and through the stories she told. Overall the worldbuilding felt very well integrated into the story. I was very invested in the plot. While there were some plot twists I did predict and felt smart about there were others I did not that shocked me. I having a balance that makes the book more enjoyable. I did not expect this to be a true grimm brother retelling where the story is extremely dark, bloody and gruesome. I expected more ya and it was a very well accepted surprise by me. I read this before the sequel was released and I highly anticipated the next book, and I can say the sequel, Cursed, lived up to its predecessor.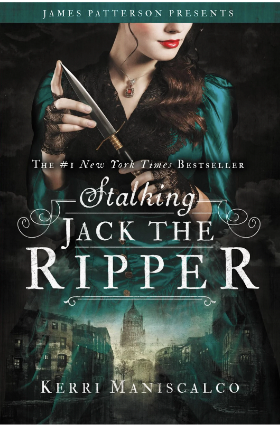 Stalking Jack the Ripper by Kerri Maniscalco
👻👻👻👻/5
Inspired by the Ripper murders, Stalking Jack the Ripper follows seventeen-year-old Audrey Rose who, despite society's expectations, spends a lot of time at her uncle's laboratory. There she studies forensic medicine, and when countless savagely killed corpses keep appearing, she begins investigating a brutal serial killer case.
Though mystery isn't one of my most-read genres, I do enjoy a good mystery once in a while and this novel was the perfect spooky book for autumn. I wouldn't say that the book is scary, but it does have that subtle unsettling atmosphere that you would hope to find in a book surrounding a serial killer. The story is set in Victorian-era London, and I do think that the world-building was done well to bring this setting to life, but I'm not sure how accurate the historical representation really was. I did appreciate the theme of societal roles and norms, the main character Audrey Rose battling society's expectations by being involved in forensic science. However, I didn't like the way this was brought up at times. Her ambition for more was often phrased in the way that she is 'not like other girls' which in itself is problematic… Other than that, I had no specific dislikes for Audrey Rose's character, but my rating in terms of 'characters' was bumped down slightly due to the above reason. Another key character is Thomas Creswell, who accompanies Audrey Rose in her investigation. I did, in fact, like his character and I did enjoy the romantic subplot as I think that it just adds an extra, entertaining element to the story. As for the plot, I think that the serial killer investigation was engaging and hooking, and thought it was interesting to bring in a real-life case as a premise. At the end of the novel, we do, obviously, find out who the killer is (unlike in real life) and while I thought the twist was clever, I didn't think that it was as shocking due to certain hints being dropped (though, admittedly, I am not fully unbiased in this conclusion as I did search up who the killer was a couple of chapter in since I have no self-control). Nonetheless, finding out what the motives of the killer were did add an interesting layer to the story in terms of moral debate. Overall, despite certain flaws, I did think this was a solid read, and while I didn't start the sequel immediately after finishing, I do think that I will eventually pick the series back up.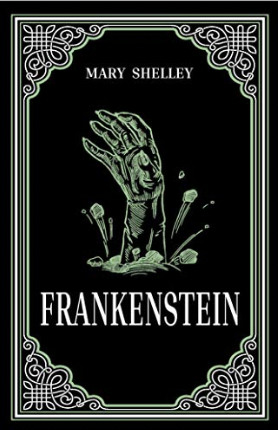 Frankenstein by Mary Shelley
👻👻👻👻/5
Frankenstein tells the story of Victor Frankenstein as he blindly follows his ambition of an unimaginable act: creating life from an inanimate body. Though eventually successful, Victor's neglect and irresponsibility with his creation end up haunting him for the rest of his life.
Frankenstein was required reading over the summer for my English Lit class and I have to say that I was pleasantly surprised. Whenever I read classics, I usually find them a bit slow partially because of the old language, and while that was the case for Frankenstein, I did find the themes very interesting. This book also had a historical setting, but unlike Stalking Jack the Ripper, Shelley actually wrote the book closer to the date it is set. I wouldn't say that Victor Frankenstein is a likeable character as he does some very questionable things, but his character is fascinating to read about because of the themes he represents. He is obsessed with going beyond humanity's limits and through his process of creating the monster he almost goes mad and fails to see the possible consequences (yes, though many people don't realise, Frankenstein is the creator, the monster was never given a name). Another central theme is the discussion of whether evil is born or made. For a long section in the story, we follow the monster's narration of his life after Victor created him and left him instantly. This humanises the monster, and shines an even more negative light on Victor after he abandons his creation once again despite hearing his story of isolation and desperation. Because of the focus on themes and characters, I do think that the plot was affected at times. For example, the whole creation of the monster only spans the first four chapters- though less significant compared to the aftermath and consequences- I thought that it would have been nice to read a bit more about the initial process. It could have shown more about Victor's blind, self-destructive ambition. I would recommend this book if you are interested in such social, psychological themes and three-dimensional characters who are far from perfect, because otherwise, the book may fall a little flat.