Issue 92
Here we are, the first issue of the year! Online! 
The High has long flirted with the idea of going online for a long time, but we have never quite taken the jump… Until now.
We are so excited about this website and have been working hard as a team to make our vision a reality. We hope that this space becomes a place of conversation and change, just as the pages of The High have always been. 
For the lovers of our printed editions, fret not, we will continue to publish our printed editions every two months with a fresh copy in your homeroom on a Friday morning.
In this new 'issue' we cover a range of topics, and there is something in here for everyone. From Rebeca's reliable recommendations to Divya's dissection to the lack of female representation of women in STEM. 
As I write this, a few hours after our articles have been posted and our website is simmering, ready to be released, I cannot help but feel a strong sense of accomplishment. For the many contributors of The High- whether that be our writers, artists, editors, videographers, and podcasters- we put our heart and soul into every piece of work that you come across. That is especially true for me, having now been a part of this publication for 4 years now- my entire time in high school. I have watched The High evolve through different phases, and I am beyond honored to be steering it into this new one.
So dig in and enjoy. We are here to represent the student's voices, and we are always looking for ways to improve, so please continue to engage with and challenge us as a publication.
I hope you love our website as much as we do.
Here's to issue 92 and The High going online!
View Comments (1)
About the Writer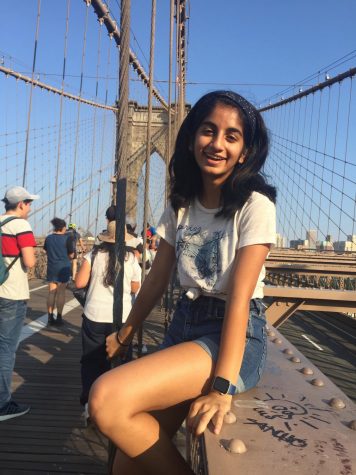 Khwaish Vohra, Editor-In-Chief
Hi! I have been writing for The High for my entire high school career, and I am currently the Editor-In-Chief of the paper for the year 2020-2021. Most...